I'm hiring! Postdoc research position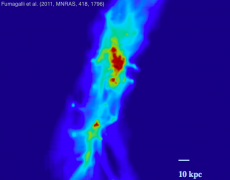 I'm looking for a new Postdoctoral Research Associate in Early Galaxy Astrophysics! Applications are invited for a 2-to-3 year postdoc to work at Swinburne on probing the circumgalactic medium at redshifts >4 using quasar absorption lines.
Check out the advertisement on the AAS Job Register.
Also, feel free to distribute this flyer about the job to your friends and colleagues.
The application deadline is the 20th January, 2013.