UTMOST is currently being upgraded to UTMOST-2D — by bringing the long retired North-South arm of the array back into operations.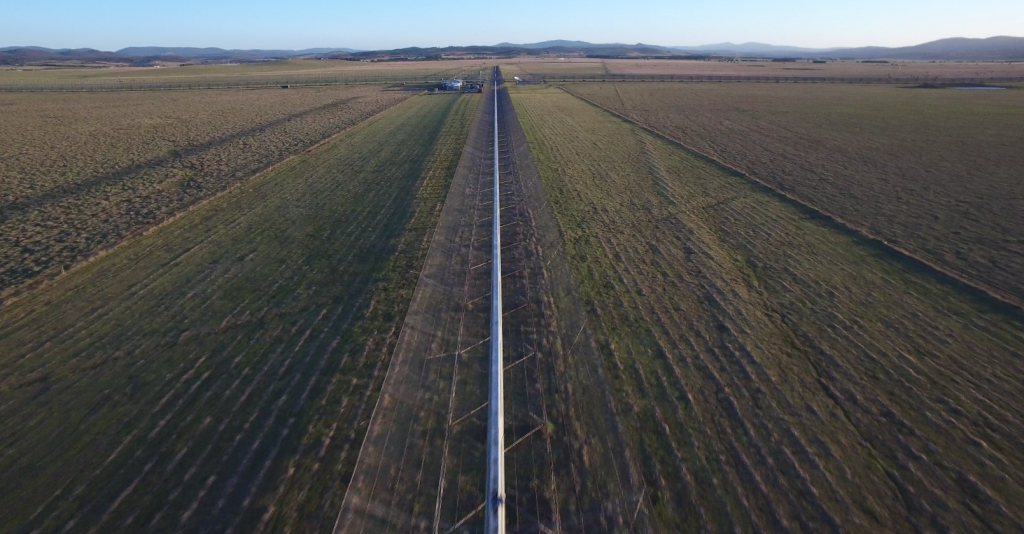 A completely new design for the antennas, amplifiers, signal transport and digitization has been built and tested over the last 12 months.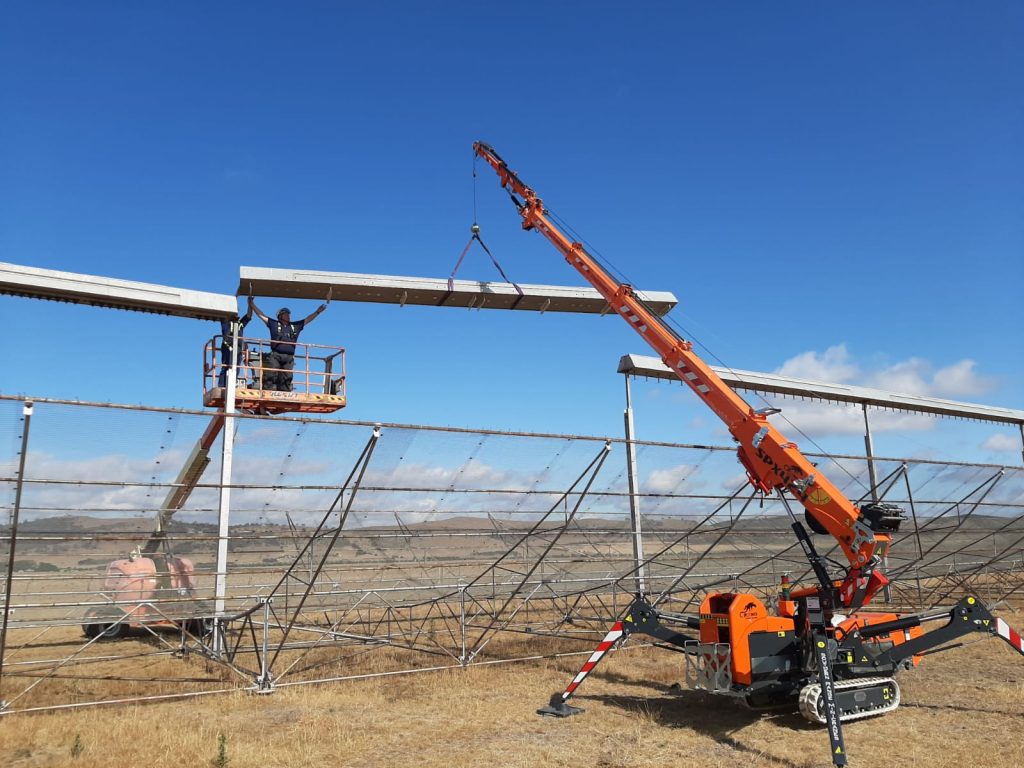 In the third week of Janauary 2020 we had a crane on site all day, positioning two completed "outrigger" modules on the far ends of the North-South arm, and removing 6 modules near the center of the array for stripping and fitting with the new detectors.
The weather was kind to us — clear skies, not too hot and (very importantly) not windy!
One of the new "cassettes", a 1.4 meter length of 8 dual pole 4-leaf clover antennas is shown below: 6 of these cassettes make a module, one of which is being put into position in the photo above.