Work on the high speed internet link into Molonglo via a microwave link has begun, with the pouring of the foundations for the tower. The new link feeds in from the North-West over Sharrow Hill.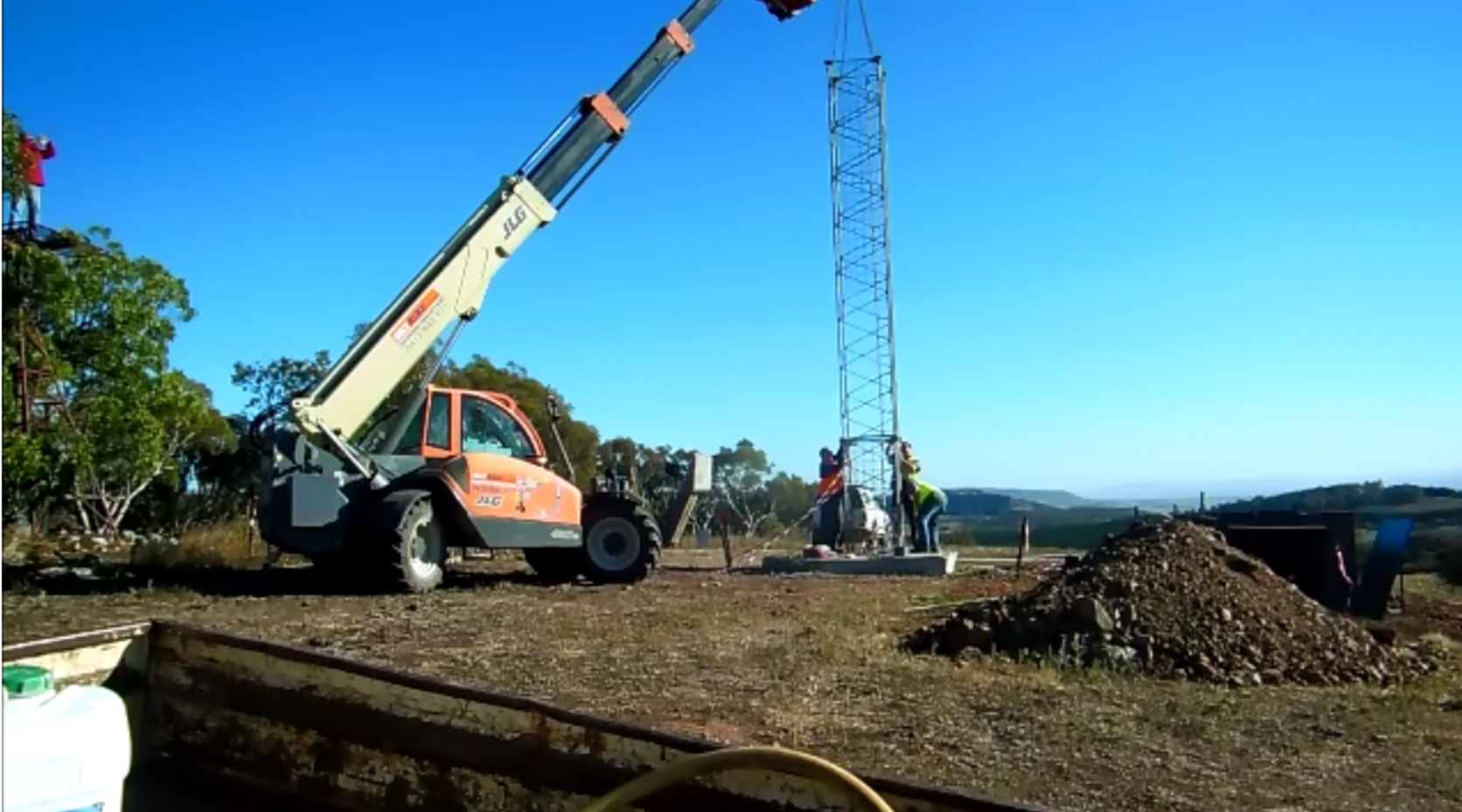 The new link will operate at 150 Mb/sec, with burst speeds of up to 300 Mb/sec, and will substantially improve on our present links in via a longer, lower speed microwave link coming in from the South and our (much slower still) ADSL line.
Image credits: Anthony Goonan, YLess4U.