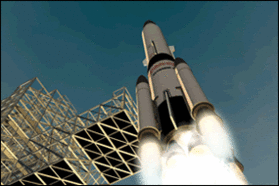 Public AstroTours
We run public AstroTours during the Easter, winter, spring and summer school holidays. Public AstroTours are suitable for adults and children over seven years of age. Due to limited seating, bookings are essential!
Details
Seats available:
55 (max)
Duration:
50 minutes
Suitable for:
Ages 7 years and over
Cost:
$10 per person (inc

GST

)
AstroTour 2019 Dates
Winter
Date: Tuesday July 2nd @ 10:00 am - Cancelled
Date: Wednesday July 3rd @ 2:00 pm - Cancelled
Date: Friday July 5th @ 10:00 am - Cancelled
Date: Monday July 8th @ 11:00 am
Date: Wednesday July 10th @ 11:00 am
Date: Friday July 12th @ 2:00 pm
Bookings
To book tickets, please fill out this form. Cash is preferred. For more information contact
Dr Diana Cousens
E: assistant@astro.swin.edu.au
You will need to provide your name, phone number, and number of tickets required. Payment can be made by cash or cheque (made out to 'Swinburne University') on the day. If you are not able to attend on the day, or need to cancel your booking, please let as know as soon as possible as there may be other people on the waiting list for our public sessions.
All AstroTour sessions are held in the Virtual Reality (VR) Theatre (Room AR104) on the ground floor of the AR Building at the Hawthorn Campus. Follow our directions to Swinburne University and the VR Theatre on the day of your booking.
More information
The Centre also offers specialised tours for clubs, special interest groups and associations. For details and pricing, contact:
AstroTour
E: astrotour@swin.edu.au