A. Prof. Kurt Liffman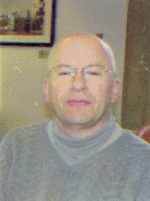 Currently employed by Swinburne Astronomy Online.
I am a member of the planets group at Swinburne and undertake research in the field of young stellar systems (YSOs). I am interested in how processed, high temperature materials are transported from the inner to outer regions of the dusty gas discs that surround young stars. My research currently encompasses such topics as mass accretion from discs to stars, bipolar jet flows, puffed-up inner disc rims and the formation of calcium aluminium inclusions (CAIs), where the latter are the first high temperature solids that formed in our Solar System.
| | | |
| --- | --- | --- |
| Email | | |
| Phone | | +61 3 9214 5307 |
| Office | | AR313 |