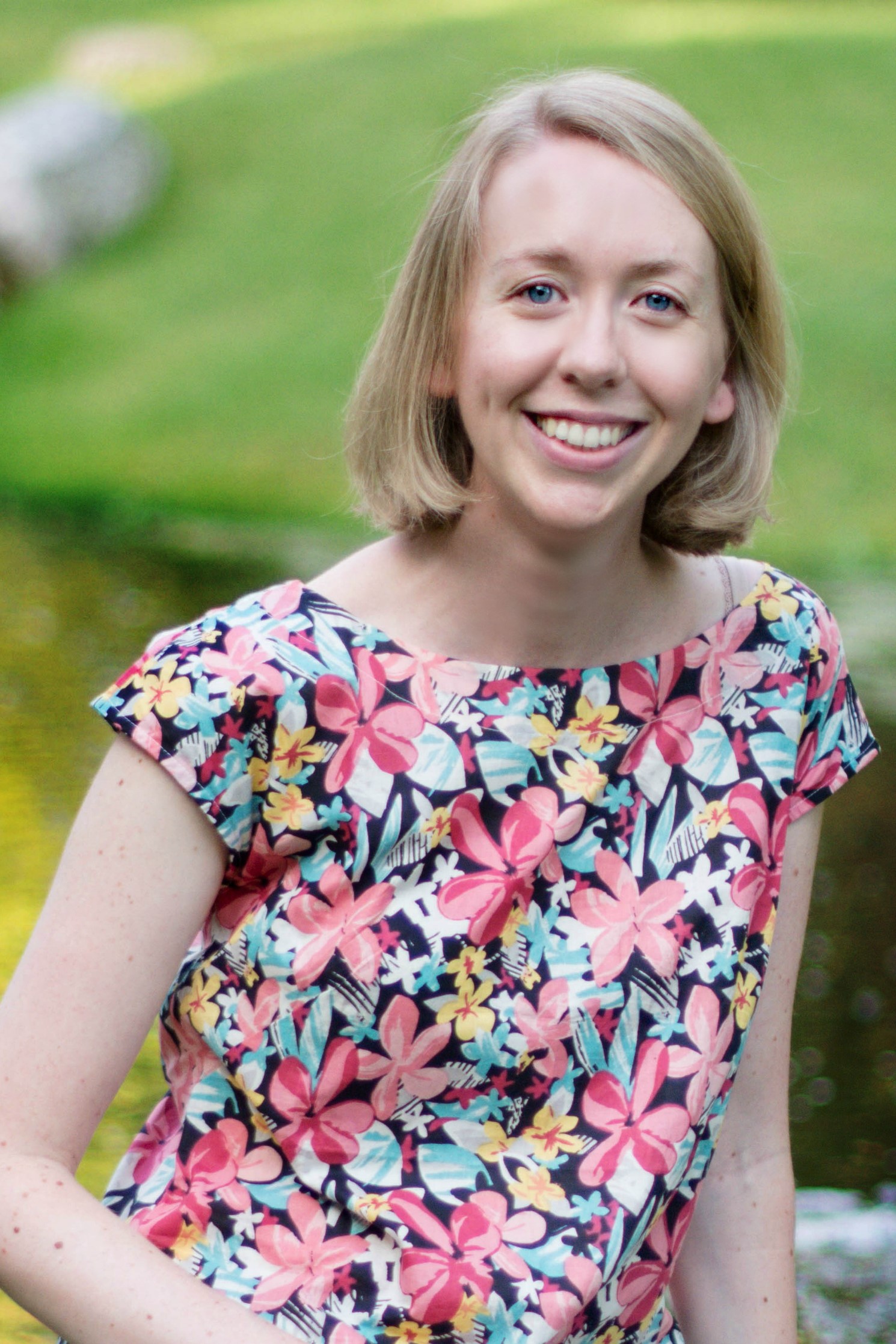 ---
The focus of my research is to understand how galaxies form and evolve by examining the properties and motions of gas in the circumgalactic medium (CGM), a massive and diffuse reservoir of gas surrounding galaxies.
I study the baryon cycle, or the flow of gas into and out of galaxies, as cosmological simulations have shown it is vital in regulating galaxy evolution and building up the CGM. Quasar absorption lines due to light from a background quasar piercing the CGM of a foreground galaxy are a powerful tool to obtain detailed gas properties such as the ionization balance, chemical content, density, temperature, and kinematics. By comparing the absorption to the host galaxy properties (color, redshift, orientation, etc.), I determine whether the gas being probed is likely accreting from the intergalactic medium or the CGM (recycled accretion), outflowing from star formation in the galaxy, or being tidally stripped from merging satellite galaxies. This allows me to constrain the role that the baryon cycle plays in galaxy evolution and to test predictions from the simulations.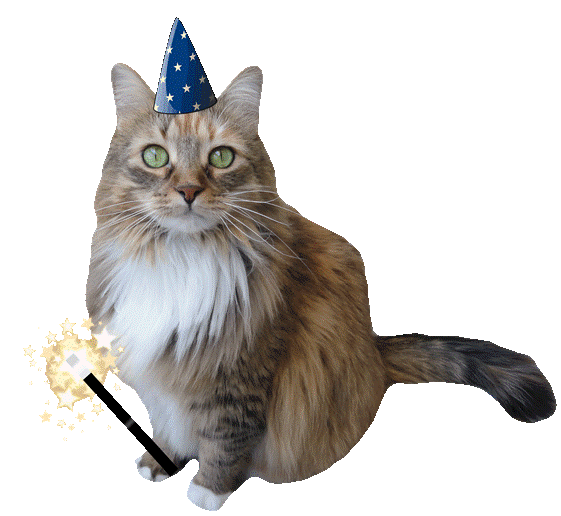 My main source of data is the MgII Absorber–Galaxy Catalog, or MAGIICAT, and contains both MgII doublet absorption and galaxy data for 182 absorber–galaxy pairs. We have a series of papers which describe MAGIICAT and look at basic properties of the CGM as a function of galaxy properties such as color, redshift, impact parameter, mass, and orientation. Our most recent work has used a subset of MAGIICAT data with high-resolution spectra to examine how gas kinematics depend on galaxy properties. Interestingly we found that absorption is found most prominently near the projected major and minor axes of galaxies and that both the azimuthal angle and galaxy inclination play a big part in determining the velocity structure of the absorbers in quasar spectra.
---
Education
New Mexico State University, Las Cruces, NM, USA
 Ph.D., Astronomy
  Dissertation: Tracing Galaxy Evolution Through Spatial and
  Kinematic Probes of the MgII Circumgalactic Medium
  Advisor: Christopher W. Churchill
May 2015
 M.S., Astronomy
December 2013
Michigan State University, East Lansing, MI, USA
 B.S., Astrophysics
  Advisor: Timothy C. Beers
  Honors College
May 2009
---
Professional Development
Postdoctoral Research Associate
2015–Present
 Centre for Astrophysics and Supercomputing
 Swinburne University of Technology, Melbourne, VIC, Australia
 — Swinburne Time Allocation Committee for Keck (Apr 2018-Present)
 — Colloquium Organizer (Aug 2016-Feb 2018)
Graduate Research Assistant
2009–2015
 Department of Astronomy
 New Mexico State University, Las Cruces, NM, USA
Graduate Teaching Assistant
2009–2011
 Department of Astronomy
 New Mexico State University, Las Cruces, NM, USA
 — Head Teaching Assistant (Fall 2011)
 — Head Observatory TA (Fall 2010 and Fall 2011)
Undergraduate Research Assistant
2008–2009
 Department of Physics and Astronomy
 Michigan State University, East Lansing, MI, USA
Undergraduate Teaching Assistant
2007–2009
 Department of Physics and Astronomy
 Michigan State University, East Lansing, MI, USA
---
Grants and Awards
Highly Commended for Swinburne Vice-Chancellor's Research
 Excellence Award (Early Career)
2017
IAU Travel Grant to IAUS321
2016
NMSU Alumni Association Outstanding Graduate Award for
 the Graduate School, Ph.D.
2015
NMSU Graduate Research Enhancement Grant, Office of the
 Vice President for Research
2012–2015
NMSU College of Arts and Sciences Graduate Travel Award
2014
NASA STScI Hubble Space Telescope Cycle 21 Large Program, co-I
2013–2014
NMSU Astronomy Zia Award for Outstanding Research
2013
NSF East Asia and Pacific Summer Institutes Fellowship at
 Swinburne University of Technology in Melbourne, Australia
2012
New Mexico Space Grant Graduate Research Fellowship
2010, 2012
---
Observing
| | |
| --- | --- |
| Awarded Time as PI: | Keck (MOSFIRE, ESI) |
| Awarded Time as Co-I: | HST (COS), Keck (ESI, KCWI), Magellan (MagE), APO 3.5m |
---
Supervising Experience
| | |
| --- | --- |
| Supervisor of Swinburne Vacation Scholar Mason Ng | Dec 2017–Feb 2018 |
| Associate Supervisor of Swinburne PhD student Stephanie Pointon | 2016–Present |
| Mentor to NMSU undergraduate student Amber Medina | 2013–2015 |
| Mentor to NMSU undergraduate student Mercedes Maldonado | 2013–2015 |
---
Professional Organizations
Scientific referee for ApJ, ApJ Letters
2014–Present
Astronomical Society of Australia
2018–Present
American Astronomical Society
2012–Present
Organizing Committee Member for the 3rd Swinburne–Caltech
 Workshop: Galaxies and their Halos

2017
Scientific Organisational Committee for the Annual Science Meeting
 of the Astronomical Society of Australia

2017
NMSU Astronomy Department Graduate Awards Committee
 Graduate Student Representative
2014–2015
NMSU Astronomy Graduate Student Organization
2009–2015
 President, Faculty–Student Liaison
2011–2012
 Vice President, Department Outreach Coordinator
2010–2011
Sigma Pi Sigma Physics Honor Society
2009–Present
Society of Physics Students
2005–2009
 President
2008–2009
 Secretary
2007–2008
---
References
Dr Glenn Kacprzak
Swinburne University of Technology
gkacprzak (at) swin.edu.au
Professor Chris Churchill
New Mexico State University
cwc (at) nmsu.edu
Professor Michael Murphy
Swinburne University of Technology
mmurphy (at) swin.edu.au
---
Refereed Publications
18.
Relationship between the Metallicity of the Circumgalactic Medium and Galaxy Orientation
Pointon, S. K., Kacprzak, G. G., Nielsen, N. M., Muzahid, S., Murphy, M. T., Churchill, C. W., & Charlton, J. C., 2019, ApJ, submitted
17.
The Relation between Galaxy ISM and Circumgalactic OVI Gas Kinematics Derived from Observations and ΛCDM Simulations
Kacprzak, G. G., Vander Vliet, J. R., Nielsen, N. M., Muzahid, S., Pointon, S. K., Churchill, C. W., Ceverino, D., Arraki, K. S., Klypin, A., Charlton, J. C., & Lewis, J., 2019, ApJ, in press, arXiv:1811.06028
16.
MAGIICAT VI. The MgII Intragroup Medium is Kinematically Complex
Nielsen, N. M., Kacprzak, G. G., Pointon, S. K., Churchill, C. W., & Murphy, M. T. 2018, ApJ, 869, 153
15.
The Impact of the Group Environment on the OVI Circumgalactic Medium
Pointon, S. K., Nielsen, N. M., Kacprzak, G. G., Muzahid, S., Churchill, C. W., & Charlton, J. C. 2017, ApJ, 844, 23
14.
The Highly Ionized Circumgalactic Medium is Kinematically Uniform Around Galaxies
Nielsen, N. M., Kacprzak, G. G., Muzahid, S., Churchill, C. W., Murphy, M. T., & Charlton, J. C. 2017, ApJ, 834, 148
13.
MAGIICAT IV. Kinematics of the Circumgalactic Medium and Evidence for Quiescent Evolution Around Red Galaxies
Nielsen, N. M., Churchill, C. W., Kacprzak, G. G., Murphy, M. T., & Evans, J. L. 2016, ApJ, 818, 171
12.
The Azimuthal Dependence of Outflows and Accretion Detected Using OVI Absorption
Kacprzak, G. G., Muzahid, S., Churchill, C. W., Nielsen, N. M., & Charlton, J. C. 2015, ApJ, 815, 22
11.
MAGIICAT V. Orientation of Outflows and Accretion Determine the Kinematics and Column Densities of the Circumgalactic Medium
Nielsen, N. M., Churchill, C. W., Kacprzak, G. G., Murphy, M. T., & Evans, J. L. 2015, ApJ, 812, 83
10.
An Extreme Metallicity, Large-Scale Outflow from a Star-Forming Galaxy at z~0.4
Muzahid, S., Kacprzak, G. G., Churchill, C. W., Charlton, J. C., Nielsen, N. M., Mathes, N. L., & Trujillo-Gomez, S. 2015, ApJ, 811, 132
9.
Halo Mass Dependence of HI and OVI Absorption: Evidence for Differential Kinematics
Mathes, N. L., Churchill, C. W., Kacprzak, G. G., Nielsen, N. M., Trujillo-Gomez, S., Charlton, J., & Muzahid, S. 2014, ApJ, 792, 128
8.
MAGIICAT III. Interpreting Self-Similarity of the Circumgalactic Medium with Virial Mass Using MgII Absorption
Churchill, C. W., Trujillo-Gomez, S., Nielsen, N. M., & Kacprzak, G. G. 2013, ApJ, 779, 87
7.
The Smooth MgII Gas Distribution Through the Interstellar/Extra-planar/Halo Interface
Kacprzak, G. G., Cooke, J., Churchill, C. W., Ryan-Weber, E. V., & Nielsen, N. M. 2013, ApJ, 777, L11
6.
MAGIICAT I. The MgII Absorber-Galaxy Catalog
Nielsen, N. M., Churchill, C. W., Kacprzak, G. G., & Murphy, M. T. 2013, ApJ, 776, 114
5.
MAGIICAT II. General Characteristics of the MgII Absorbing Circumgalactic Medium
Nielsen, N. M., Churchill, C. W., & Kacprzak, G. G. 2013, ApJ, 776, 115
4.
The Redshift Distribution of Intervening Weak MgII Quasar Absorbers and a Curious Dependence on Quasar Luminosity
Evans, J. L., Churchill, C. W., Murphy, M. T., Nielsen, N. M., & Klimek, E. S. 2013, ApJ, 768, 3
3.
The Self-Similarity of the Circumgalactic Medium with Galaxy Virial Mass: Implications for Cold-Mode Accretion
Churchill, C. W., Nielsen, N. M., Kacprzak, G. G., & Trujillo-Gomez, S. 2013, ApJ, 763, L42
2.
Tracing Outflows and Accretion: A Bimodal Azimuthal Dependence of MgII Absorption
Kacprzak, G. G., Churchill, C. W., & Nielsen, N. M. 2012, ApJ, 760, L7
1.
Quenched Accretion of a Large Scale Metal-Poor Filament due to Virial Shocking in the Halo of a Massive z=0.7 Galaxy
Churchill, C. W., Kacprzak, G. G., Steidel, C. C., Spitler, L. R., Holtzman, J. A., Nielsen, N. M., & Trujillo-Gomez, S. 2012, ApJ, 760, 68
---
Conference Proceedings
3.
Gas Kinematics in the Multiphase Circumgalactic Medium
Nielsen, N. M., Kacprzak, G. G., Churchill, C. W., Murphy, M. T., Muzahid, S., Charlton, J. C., & Evans, J. L. 2017, in IAU Symposium 321, Formation and Evolution of Galaxy Outskirts, ed. A. Gil de Paz, J. H. Knapen, & J. C. Lee, 345
2.
HST Observations Reveal the Curious Geometry of Circumgalactic Gas
Kacprzak, G. G., Muzahid, S., Churchill, C. W., Nielsen, N. M., & Charlton, J. C. 2017, in IAU Symposium 321, Formation and Evolution of Galaxy Outskirts, ed. A. Gil de Paz, J. H. Knapen, & J. C. Lee, 342
1.
HST Observations Reveal the Curious Geometry of Circumgalactic Gas
Kacprzak, G. G., Muzahid, S., Churchill, C. W., Nielsen, N. M., & Charlton, J. C. 2016, in The Interplay between Local and Global Processes in Galaxies, ed. S. F. Sanchez, C. Morisset, & G. Delgado-Inglada, 26
Conferences and Colloquia
---
Conferences
| | | | |
| --- | --- | --- | --- |
| Australia–ESO Joint Conference: Linking Galaxies from the Epoch of Initial Star Formation to Today in Sydney, Australia | | Feb 2019 | Talk |
| Intergalactic Interconnections in Marseille, France | | Jul 2018 | Talk |
| Astronomical Society of Australia Annual Scientific Meeting in Melbourne, Australia | | Jun 2018 | Poster |
| Keck Science Meeting 2017 in Santa Cruz, CA | | Sep 2017 | Talk |
| The 3rd Swinburne-Caltech Workshop: Galaxies and their Halos in Pasadena, CA | | Sep 2017 | Talk |
| The Circle of Life: Connecting the Intergalactic, Circumgalactic, and Interstellar Media in Kruger Park, South Africa | | Aug 2017 | Talk |
| What Matter(s) Around Galaxies in Durham, UK | | Jun 2017 | Talk |
| ITSO Science Symposium 2017 in Canberra, Australia | | May 2017 | Talk |
| Crossing the Rubicon in Santarcangelo di Romagna, Italy | | Sep 2016 | Talk |
| IAUS 321 Formation and Evolution of Galaxy Outskirts in Toledo, Spain | | Mar 2016 | Talk |
| 225th American Astronomical Society Meeting in Seattle, WA | | Jan 2015 | Talk |
| Santa Cruz Galaxy Workshop in Santa Cruz, CA | | Aug 2014 | Talk |
| Intergalactic Matters in Heidelberg, Germany | | Jun 2014 | Talk |
| The Near-Field Deep-Field Connection in Irvine, CA | | Feb 2014 | Poster |
| The Physical Link Between Galaxies and their Halos in Garching, Germany | | Jun 2013 | Poster |
| Leiden Summer CGM–Galaxy Interface Workshop in Leiden, Netherlands | | Jun 2013 | Talk |
| The 28th New Mexico Symposium in Socorro, NM | | Nov 2012 | Talk |
| STScI May Symposium: Gas Flows in Galaxies in Baltimore, MD | | May 2012 | Poster |
| 219th American Astronomical Society Meeting in Austin, TX | | Jan 2012 | Poster |
---
Colloquia
| | | | |
| --- | --- | --- | --- |
| Swinburne ASTRO-3D Lunch Talk | | Jun 2017 | Invited Talk |
| University of Melbourne Astrophysics Seminar | | May 2017 | Invited Talk |
| NMSU Astronomy Department Colloquium | | Mar 2015 | Talk |
| NMSU Graduate Research and Arts Symposium | | Mar 2015 | Poster |
| NMSU Astronomy Department Pizza Lunch | | Sep 2014 | Talk |
| NMSU Graduate Research and Arts Symposium | | Mar 2014 | Poster |
| NMSU Astronomy Department Colloquium | | May 2013 | Talk |
| NMSU Astronomy Department Pizza Lunch | | Oct 2012 | Talk |
| NMSU Graduate Research and Arts Symposium | | Mar 2012 | Poster |
---
Nikole Nielsen
Centre for Astrophysics and Superconducting
Swinburne University of Technology
Mail Address:

| | |
| --- | --- |
| Email: | nikolenielsen (at) swin.edu.au |
| Office: | AR304 |
| Phone: | +61 3 9214 5887 |
| Fax: | +61 3 9214 8797 |

Mail number H29
Swinburne University of Technology
PO Box 218
Hawthorn, Victoria 3122
Australia