Dr. Garry Foran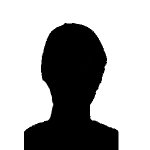 Galaxy formation and evolution is one of the major unresolved problems in astrophysics. With the aim of understanding the physical processes behind the appearance and environment of galaxies, I use spectroscopy to study the intrinsic and extrinsic properties of galaxies in the early universe.
Specifically, I am exploring relationships between the Lyman-alpha atomic transition of hydrogen - the most prominent feature in the spectra of distant galaxies - and internal and external properties such as galactic kinematics and the so-called morphology-density relation.
By investigating the above relationships for two galaxy populations that comprise the bulk of all distant galaxies, and by exploring these relationships over cosmic time, I am aiming to incorporate the understanding we gain into a consistent picture of galaxy evolution from 12 billion years ago to the present day.
| | | |
| --- | --- | --- |
| Email | | |
| Phone | | +61 3 9214 8746 |
| Office | | AR316-F |